The Prison Industry Board (Board) was established in 1983 to oversee the operations of CALPIA, much like a corporate board of directors. The Board sets general policy for CALPIA, oversees the performance of existing CALPIA industries, determines which new industries shall be established, and appoints and monitors the performance of the General Manager. The Board also serves as a public hearing body, charged both with ensuring that CALPIA enterprises are self-sufficient and that they do not have a substantial adverse effect upon private enterprises. The Board actively solicits public input in to the decisions it makes with regard to expanding existing or developing new prison industries.
The Board is composed of 11 members. The Secretary of CDCR serves as a Member and Chair of the Board. The Governor appoints four members (two to represent organized labor and two to represent industry). The Speaker of the Assembly appoints two members (representing the general public). The Senate Rules Committee appoints two members (representing the general public). The Secretary of Transportation or designee and the Director of General Services or designee also serve on the Board. Members are appointed for four-year terms, serve without compensation, and are reimbursed for necessary expenses. The current members of the Board are as follows.
Secretary, California Department of Corrections and Rehabilitation
Kathleen Allison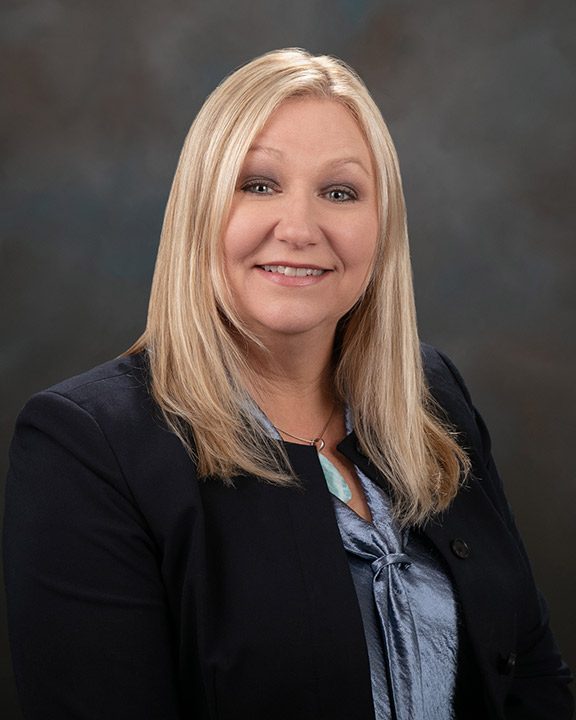 Kathleen Allison was appointed by Governor Gavin Newsom as Secretary for the California Department of Corrections and Rehabilitation (CDCR) on October 1, 2020.
In her over 30 years at CDCR, she has held several leadership roles, including most recently Undersecretary of Operations. Prior to that, she was Director of the Division of Adult Institutions (DAI) from 2016 to 2018; Deputy Director of Facility Support from 2012 to 2016; and Associate Director for the Female Offender Programs and Services from 2011 to 2012. Ms. Allison also served in several positions at the California Substance Abuse Treatment Facility in Corcoran from 2002 to 2011, including Warden; Chief Deputy Administrator; Correctional Administrator; and Correctional Health Services Administrator II. She also held several positions at Avenal State Prison from 1987 to 2002, including Community Resources Manager and Senior Medical Technical Assistant. Ms. Allison began her career as a Medical Technical Assistant at Avenal State Prison in 1987. She is a licensed Registered Nurse.
Ms. Allison has experienced nearly all aspects of corrections in her tenure at CDCR, from health care and custody operations, to fiscal administration, rehabilitative programs, mental health services, and community relationships. Most recently as Undersecretary, she has been critical in the response of CDCR to the COVID-19 pandemic in some of the state's 35 prisons. Those efforts have included the suspension of intake, visiting and volunteering, the expedited release of eligible inmates, the reduction of the prison population to its lowest level in 30 years, and the response to the outbreak in San Quentin State Prison.
Additionally, Ms. Allison has overseen the evolution of the Department over the past three decades, including the implementation of various criminal justice reforms, such as the voter-approved initiatives Proposition 36, Proposition 47, and Proposition 57. She has also successfully led the development of policies and programs that focus on rehabilitation, restorative justice, and successful reentry, which have made prisons safer for staff and incarcerated people, and has strengthened partnerships with both governmental agencies and community organizations to create a system focused on public safety, personal accountability, and positive change.
Ms. Allison is known to her colleagues as a dedicated, compassionate and knowledgeable leader. She is married, has four children, and has a Tibetan terrier.
Governor Appointees
Curtis Kelly

Curtis Kelly is the Senior Business Representative for the Bay Counties District Council of Carpenters. From 1989 to 1993, he served as Financial Secretary for the Carpenters Local 180 in Vallejo. Mr. Kelly is a member of the Napa-Solano Carpenters Boosters Club and Vacaville Youth Services. Mr. Kelly serves as one of the Governor's labor representatives.
Dawn Davison
Dawn Davison, MS is the former Warden of the California Institution for Women (CIW). She had a 30 year career with the Department of Corrections and Rehabilitation, with the last 7 years as the Chief Deputy Warden and Warden of CIW. As Warden, she instituted many rehabilitative programs and worked with volunteer groups, emphasizing education, life and workplace skills, the maintenance of family and community relationships, successful reintegration into society, and breaking the intergenerational cycle of incarceration. She also placed herself within the vanguard of reform-minded corrections managers by allowing Just Detention International (JDI) and the Riverside Area Rape Crisis Center to bring counselors into the prison to speak confidentially with sexual abuse survivors. She was also the first to bring community college into the CIW and oversaw the first class of inmates graduating with their Associate of Arts degrees.
Since her retirement in 2009, Dawn has remained involved with the prison population through her work as Treasurer on the JDI Board of Directors. Additionally, she is a member of the Board of Directors for the Time for Change Foundation that assists homeless women and children, and works as a correctional consultant on legal cases.
Dawn received a Bachelor of Science degree in Psychology from Loyola Marymount University in 1978 and a Master of Science degree in Counseling from California State University, Fullerton in 1980.
Earl Robert "Bob" Jennings

Earl "Bob" Jennings currently holds the position of the Northern Regional Director for the State Building and Construction Trades Council of California after being appointed in 2013. He served 15 years as the Business Manager and Financial Secretary Treasurer for the United Association of Plumbers, Pipe and Refrigeration Fitters Local Union 246 of Fresno. Mr. Jennings served as the President of the Pipe Trades District Council 36 from 2009 to 2013. He also acted as the secretary-treasurer for 7 years before his run as council President. He served as the Vice President and an active member of the Executive Board of California State Pipe Trades from 2009 to 2013. Jennings was appointed by the past General President of the United Association of Plumbers, Pipe and Refrigeration Fitters (UA) to the HVAC Industry of Northern California Oversight Committee and the UA Safety Committee.
Troy Vaughn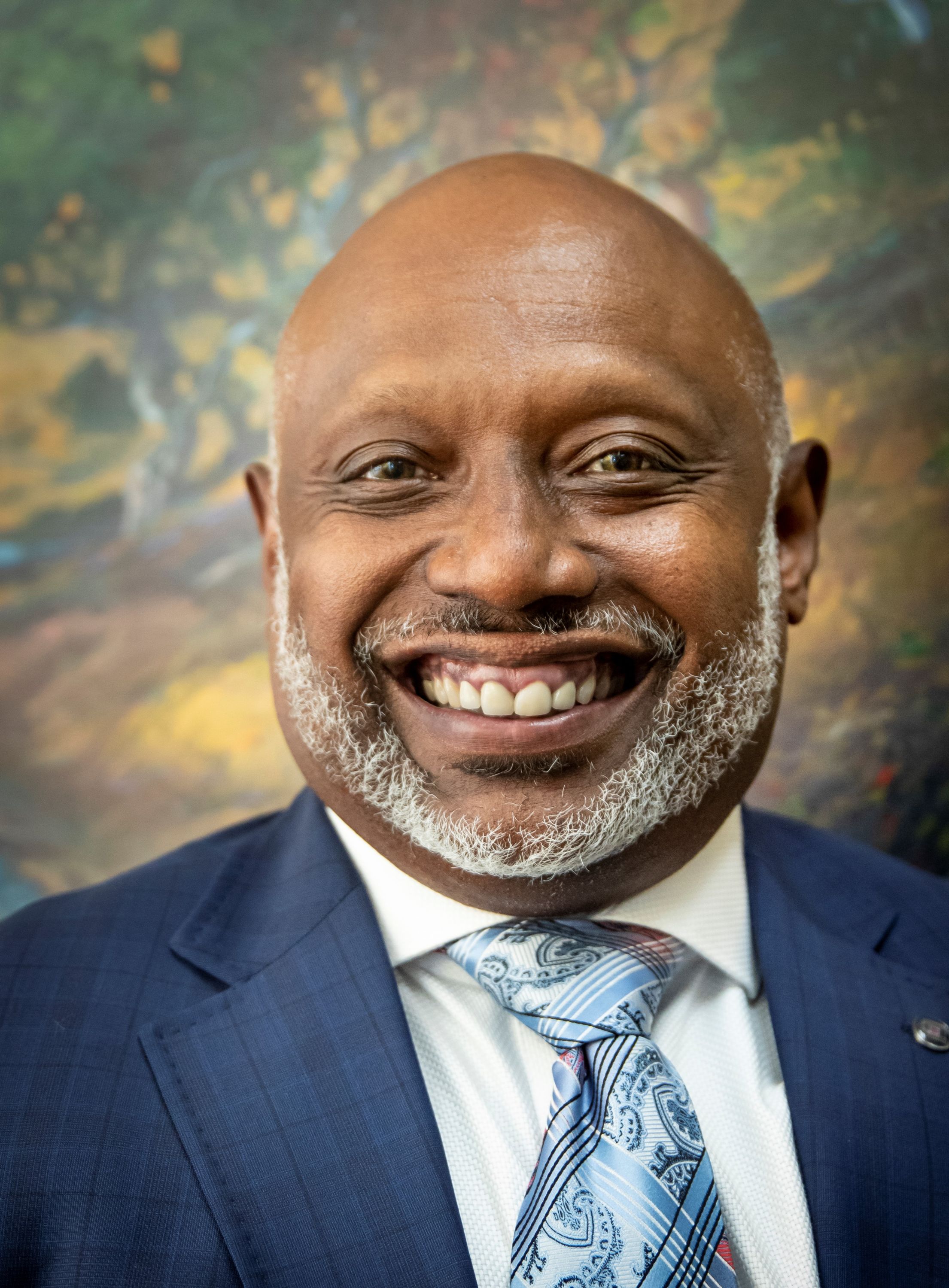 Troy F. Vaughn currently serves as President & CEO, and Emeritus Board Member for the Los Angeles Mission, and is the Executive Director and Co-Founder of the Los Angeles Regional Reentry Partnership. He has been Chief Executive Officer and Founder of Christ-Centered Ministries since 1999. Vaughn is a community-based organization representative for the Los Angeles Public Safety Realignment Team. He earned a Master of Theology degree from King's College and Seminary and an Executive Juris Doctor degree from Concord Law School.
Senate Rules Committee Appointees
Darshan Singh (Vice Chair)

Darshan Singh currently serves as the Commissioner on the Human Services Commission, City and County of San Francisco Human Services Agency. He served as the Community Investment and Infrastructure Commission until March 2019. He is a partner in the Asiatic Trading Company. He has served as commissioner, vice president and president of the San Francisco Redevelopment Agency. He has served as the founding Chairman of San Francisco's Parking and Traffic Commission, as a member of the State of California's Economic Development Commission, as a member of the Mayor's Taxi Task Force, as an advisor to the Federation of Indian American Associations, and as a member of the Board of Directors of the Indo-American Chamber of Commerce. He has been a vice president, and president of San Francisco's Council of District Merchants Associations, an umbrella organization of 35 district merchants associations. He currently serves on its Board of Directors. He holds a Masters of Science from San Francisco State University and a Bachelor's in Science from the Delhi School of Economics. He is an active participant in his community.
Felipe Martin

Felipe Martin is the President and Chief Executive Officer of Martin Brothers Construction. He previously worked as a correctional officer with the Department of Corrections and Rehabilitation, and as a service representative, and computer analyst in the telecommunications industry. He is a member of the Construction Managers Financial Association, Society of American Military Engineers, American Society of Civil Engineers, and United Contractors Association.
Speaker of the Assembly Appointees
Dr. Armond Aghakhanian

Dr. Aghakhanian has over twenty years of experience in the field of business, education & public service; working for and with a myriad of governmental and non-governmental entities. He is currently a member of Burbank Unified School District Board of Education and is the Director of Development and Alumni and Corporate Relations at East Los Angeles College Foundation. Furthermore, he is an Instructor at Glendale Community College and Woodbury University with over a decade of experience teaching courses in business, management, organizational leadership, and government. Previously, he served the people of California as a Senior Consultant for CA State Assembly Speakers Office of Member Services and as a Senior Representative for former CA State Assembly Majority Leader Dario Frommer. He is the 2010 recipient of President Obama's "President's Volunteer Service" Award, 2003 "Glendale Character & Ethics Award," Armenian Bone Marrow Donor Registry "Volunteer of the Year Award," LA Coalition to End Hunger & Homelessness "Volunteer Award" YMCA "Service Award," and numerous certificates of recognition from city, state and federal offices and elected officials. Dr. Aghakhanian received his bachelor's degree in Political Science from California State University Northridge, Master of Business Administration (MBA) degree from Woodbury University, and a Doctorate in Organizational Leadership from Pepperdine University.
Mack Jenkins
Mack Jenkins currently serves on the Council on Mentally Ill Offenders as well as the Prison Industry Board. Mr. Jenkins previously served as chief probation officer at the San Diego County Probation Department from 2007 to 2015. He served in several positions at the Orange County Probation Department from 1977 to 2007, including division director, assistant director, supervisor and deputy probation counselor.
Mr. Jenkins was an adjunct instructor of criminal justice at the Rancho Santiago Community College District from 1992 to 2007. He is a member of the National Association of Drug Court Professionals Board of Directors and the Judicial Council's Task Force for Criminal Justice Collaboration on Mental Health Issues. He earned a Master of Science degree in criminal justice from California State University, Long Beach.
State Agency/Department Appointees
Carlos Quant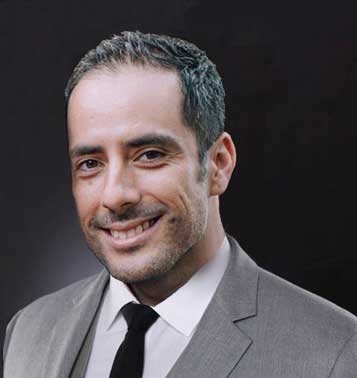 Carlos Quant has over 14 years of experience in fiscal policy and state budget administration in a variety of policy areas, including Health and Human Services, Public Safety, Transportation, and Environmental Protection.
Most recently, Carlos has served as the Deputy Secretary of Budget and Administration at the California State Transportation Agency since October 2020. In this role, Carlos serves as a key advisor to the Secretary on all budget, fiscal policy, and administrative matters related to the Transportation Agency and departments under its jurisdiction. Prior to joining the Transportation Agency, Carlos was the Chief of the Financial Management Branch at the Department of Health Care Services, overseeing the financial operations of the department's $100 billion budget from 2018 to 2020. From 2015 to 2018, Carlos was a budget administrator over the California Department of Corrections and Rehabilitation's Rehabilitative Programs. He also served as a Finance Budget Analyst at the California Department of Finance from 2010 to 2014.
Carlos earned a Bachelor of Science Degree in Business Administration-Finance from the California State University, Sacramento.
Jennifer Osborn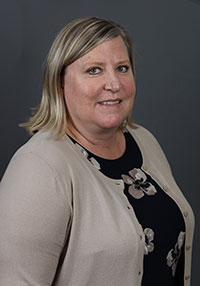 Jennifer Osborn was appointed Chief Deputy Director of the Department of General Services by Governor Gavin Newsom on December 24, 2020.
Jennifer's extensive experience in state government policy leadership includes her most recent role as Director of the Division of Administrative Services at the California Department of Corrections and Rehabilitation from 2018-2020. From 2013-2018, Jennifer was Deputy Secretary of Fiscal Policy and Administration at the Government Operations Agency, and prior to that she served as Deputy Secretary of Fiscal Operations at the State and Consumer Services Agency from 2012-2013. She also served as Principal Program Budget Analyst at the Department of Finance from 1998-2011.
Jennifer earned a Master of Public Administration degree from the University of Nevada, Reno and an undergraduate degree in Journalism and Political Science from California State University, Chico.