CALPIA's Succession Plan is a deeper dive into the current and future needs of CALPIA's workforce.
This one-year plan represents CALPIA's first succession plan. CALPIA's succession plan is a blueprint for the shared workforce plan objective to develop an internal and competitive talent pipeline by the creation and implementation of various strategies, including a mentor program.
This succession plan assesses the key positions in our agency and identifies strategies to capture institutional knowledge and competencies to ensure the continued success and longevity of our leadership and the sustained fulfillment of our public safety goals.
Action Plan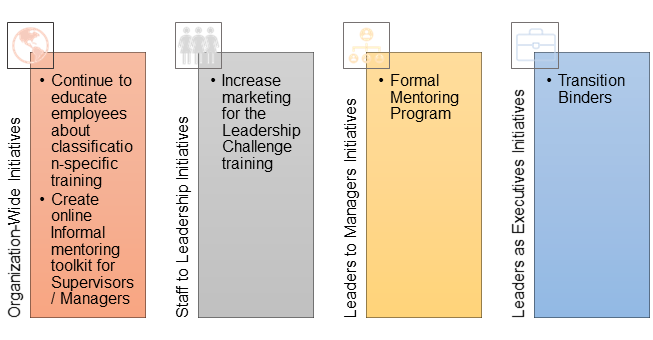 You may need Adobe Acrobat Reader to view this file if you don't already have it installed. Download Acrobat Reader.